Testimonials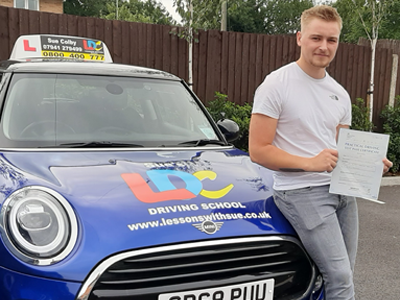 Jack
First time Pass!
Sue was very, very good to learn with. She made me feel very relaxed and confident in myself. This enabled me to take in everything she has taught me. I couldn't have asked for anyone better and cannot recommend Sue enough!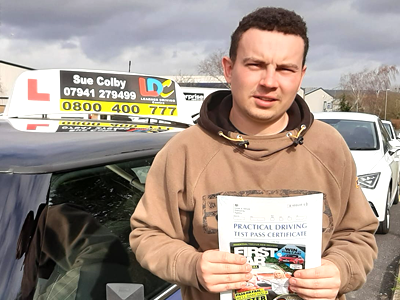 Jake
Felt at ease
Sue was excellent and very patient with me. She was very kind and made me feel at ease whilst driving. I read the workbook after every lesson to help me improve and it definitely helped.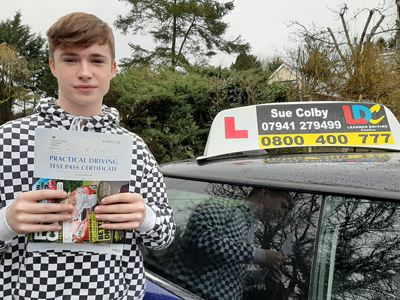 Sam
First time Pass!
The LD system resources helped with not just my practical, but with my theory too. Sue is very considerate and not only helps you just pass your test but goes the extra mile in order to learn skills used in day to day driving.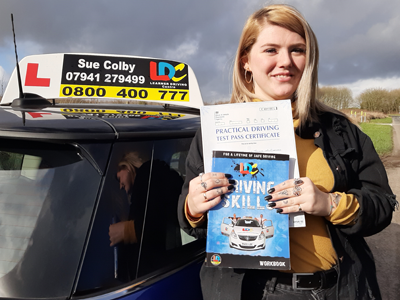 Lavina
First time Pass!
Sue was very patient with me and had multiple different ways of explaining and showing things to me. I was incredibly nervous about starting driving and after my first lesson that fear was completely gone - all thanks to Sue! I liked that there was extra support online when I needed it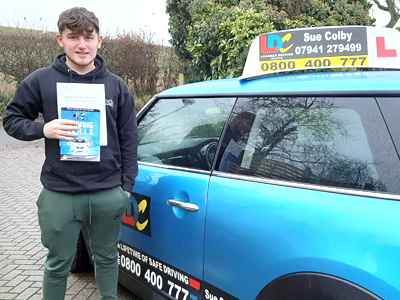 Cole
Zero Faults!
Sue is a great instructor, so calm and does not get stressed with you if you make a mistake. She always believed in me, even when I was doubting myself coming up to the test. The LDC diagrams she can show you, e.g for roundabouts and parking, are especially good if you are visual learner like me.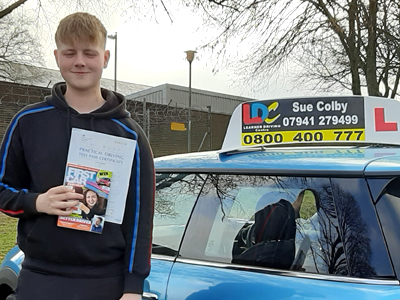 Jordan
First time Pass!
Sue was very helpful and supporting through my lessons. The resources provided are excellent!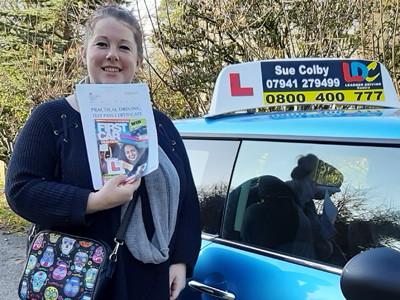 Jess
Thank you!
Sue has been a godsend; very patient, kind and friendly and a pleasure to learn from. The student centred LD system is a brilliant idea - keeping up with the times of IT, yet still offering a book for those of us less tech savvy! I will miss our Thursday mornings and want to thank you massively for your help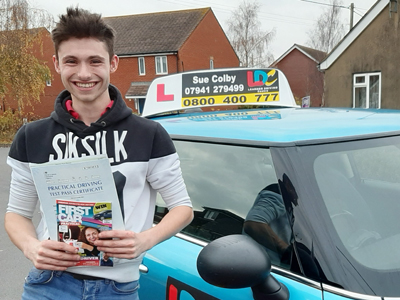 Harry Batson
First time Pass!
Brilliant instructor, always on time to pick me up from work. Every lesson was a laugh and I learnt something new. The LDC workbook was brilliant and very helpful.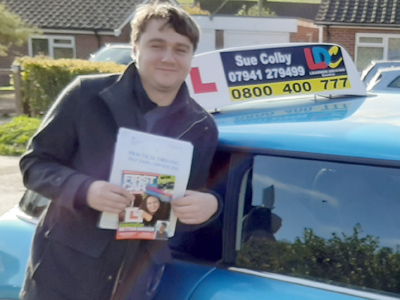 Jordan Hales
First time Pass!
Sue has been a great help in raising my confidence and comfort while driving. She is patient and understanding so my lessons have been anything but tense, even in the lead up to my test. I didn't feel afraid to ask a basic question or make a mistake, I could mess up and move on with no hard feelings. Any student learning under her wing is lucky to have her!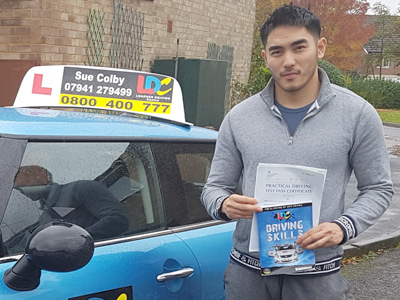 Sangam Gurung
Definitely Recommend!
Sue was very helpful in all of my driving lessons, by far one of the best teachers. I will definitely recommend everyone to use LDC.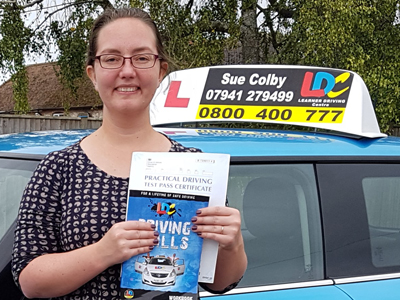 Lydia Reese
First time Pass!
Sue's calm, systematic approach left me feeling confident and safe driving anywhere - countryside, city or town. I'm comfortable with it all now!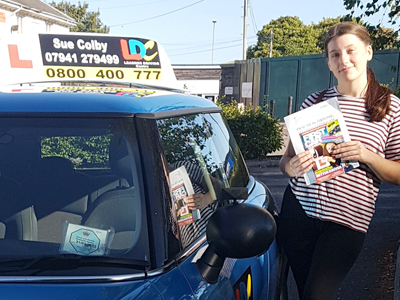 Grace
Confidence restored!
Sue was so incredibly supportive and patient. She helped me with the personal confidence side of things as well as teaching me safe, practical driving skills I can carry with me for the rest of my life. My confidence has been restored!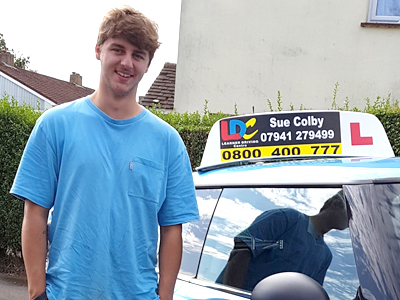 Ellis
First time Pass!
Sue is a very good instructor. She always wants the best for you and there is a nice atmosphere during the lesson, calm, relaxed and reassuring. I liked using the LD system as it is a very good source of info!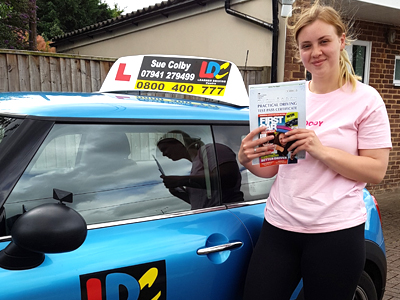 Olivia
First time Pass!
Sue is brilliant at what she does. I would not have done it without her encouragement and patience. Sue made me feel very comfortable and did everything at my learning pace. I found the LD system very useful, especially when preparing for my theory test. I cannot recommend Sue enough, she is a brilliant instructor!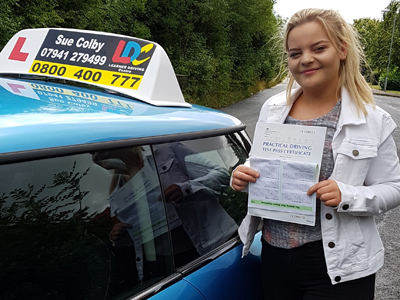 Chloe
First time Pass!
Sue has been amazing! She has helped my confidence grow so much and I cannot thank her enough. I have gone from being a nervous driver to someone who feels confident enough to now drive independently!
Josh
First time Pass!
Sue was amazing, I couldn't have asked for a better driving instructor! Without her pushing me I would not have passed as quickly as I did!.
Ellie
First time Pass!
Sue is a fab instructor! She was always patient and encouraging which helped me a lot due to being quite a nervous learner. I have a slight visual impairment and Sue was always very aware and understanding of this, often helping me to find ways to overcome it. I found the online videos especially helpful, particularly the manoeuvres.
Call today on 07941 279499 or Email me to find out more
If you have any questions or to book lessons today, feel free to contact me